Medical Practice Management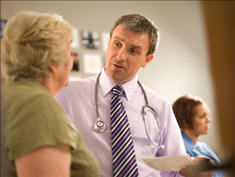 For a small medical office to survive financially, it is critical to develop good medical practice management strategies. This article provides you with many useful tips on how to generate revenue, reduce overhead costs, and avoid the pitfalls many practices fall into.
Whether you are a healthcare provider, office manager, or medical biller, you should find these medical practice management suggestions helpful. Some may be a good fit for your type of practice, others may not. Take what you like and leave the rest.
I can't take credit for all of these ideas because many of them have come from my clients. You are getting the benefit of their experience. When it comes to healthcare, I could go on and on about how it has changed over the years, but that would be preaching to the choir. The point is, if a private practice is to survive, it is important to reduce overhead costs and generate revenue where you can.
Remember, the purpose of this site is to find practical and cost effective solutions. Let's start off with some tips to improve your reimbursement.
Increasing Your Revenue


Obtain E/M coding education, improve your documentation and receive higher reimbursement.
Most providers undercode their office visits for two reasons: a limited knowledge about E/M coding rules and lack of confidence in their written documentation. By learning evaluation and management coding rules, providers can code more confidently and improve their reimbursement. Also, by utilizing electronic health records software, providers can generate more complete patient notes to support the code used and avoid the consequences of costly audits.
NOTE: Medicare is deploying more RAC "Recovery Audit Contractor" audits. These auditors are not government employees and are paid a percentage of "overpaid fees" which has led some to view them as "bounty hunters." That's why it is so important to take the necessary steps to protect your practice while, at the same time, get paid for the work you do.
One of the services the Medical Billing Guide offers is practice consultation with Arliene Koch. She has years of experience in medical billing and medical practice management. To schedule an appointment, simply complete the contact form at the bottom of this page.


Charge an administration fee
More and more providers are taking this step. It is a good medical practice management strategy for family practice, internal medicine, and other specialties who see the same patients on a regular basis. I've seen the standard annual fee at $50-$60 but that can fluctuate depending on your location and the number of providers in your area. An administration fee is not a covered service for most insurance carriers so it is a legitimate fee. Check with your local AMA to be sure.
Many providers worry that they will lose patients but a carefully worded letter explaining the need to offset expenses will help. The public is finally getting clued into the fact that doctors aren't millionaires. In the scheme of things, a yearly administration fee is not that much compared to the hassle of switching doctors. For your convenience, you can download a sample letter here.

Review the section on medical practice marketing.
Like it or not, you have to think of your medical practice like a business. And any business will benefit from marketing. You can review several successful strategies to increase your volume and keep your patients coming back.

Take advantage of federal stimulus funds offered when you use electronic health records and electronic prescribing.
This tip is actually a cost cutting measure but I have included it here because of the federal stimulus money that is available for Medicare providers. By demonstrating "meaningful use" of electronic medical records software, you can increase your Medicare reimbursement by up to $44,000 from 2011 through 2015. The use of electronic health records may also reduce your malpractice insurance.

Explore Medicare programs like PQRI and extra reimbursement for practices in rural areas.
Some providers, depending on their specialty, can improve their reimbursement by participating in PQRI program or Physician Quality Reporting Initative.
You can find out more about this by visiting the CMS website.
Also, some specialties are eligible for additional Medicare reimbursement if located in a rural area. You would be surprised as to the areas that are considered rural so it's a good idea to check with Medicare. The AMA or regional seminars for your specialty are good sources for this information.
One of my clients found out he was eligible and his practice collected an additional $12,000 last year.

Consider incorporating "web visits" into your practice.
Website services like Relay Health and Patient Ally offer great medical practice features like web visits and patient messaging. Web visits are now recognized as a covered service by many insurance carriers and are useful for non-urgent or chronic medical problems. This service combines the advantages of an office visit with the convenience of online communication.
How To Reduce Your Overhead Costs
As you well know, healthcare is a business and good medical practice management is critical to your survival.
All the advice provided here concerns your office administration as it relates to medical billing, collections, and accounting. One practice management challenge is what I call optimizing your staff. Some medical offices have staff that are not used to their potential. In other practices, the staff is stretched too thin. Depending on your specialty and the makeup of your practice, medical billing outsourcing may be a good option for you.
One thing all medical offices never have enough of is time. That's why good medical practice management is so important. Over the years, I've collected many tips from experienced office managers on office personnel management.
Explore this page and find useful information on how to get the most out of key medical office staff.
For any medical office to be financially successfully, they must be able to do two things; collect patient fees using good medical billing collection techniques and maintain procedures and adequate safeguards to avoid medical billing fraud. You may find these pages are especially helpful to your practice.
Good medical practice management requires training, proper procedures, and the use of technology. I hope you will take advantage of some of the ideas presented on this site. If you would like help with your practice, Arliene Koch will be happy to assist you.