Medical Coding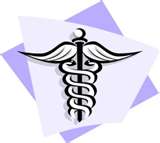 One can think of medical coding as a means of telling a story about a patient's medical condition and his/her encounter with a provider. The process of medical billing is getting that "story" out to the insurance company or paying entity.
As a biller, your most important tools are your medical coding books. Find out which books experienced billers like and why.
Despite all the reference material available, one area that remains a challenge for providers and billers alike is Evaluation and Management or E/M Coding. Due to lack of understanding of the rules and inadequate documentation, many providers undercode and lose money. Since the purpose of this site is to help you save time, as well as money, we provide consulting services to help you in this very important area. If you would like help with E/M coding, please complete the contact information at the bottom of this page.
The following links and downloadable pdf files are medical coding reference materials you may find useful. You will also find a glossary of terms and other reference material on the Resources page.
Insurance Modifiers
Place of Service Codes
Reason Codes
As a medical biller, you want to be prepared for future changes in medical coding. For those of you that are new to this field, getting out the "story" is done through the use of uniform codes.
CPT® codes provide a uniform language to accurately describe medical, surgical and diagnostic services. This is the means of nationwide communication within the healthcare industry. The International Classification of Diseases (ICD) is a standardized means of tracking disease. ICD-9-CM (clinically modified) was adopted in the US in 1979. The code set is updated at least annually based on the input of providers, payers and others. A new generation and much larger code set, ICD-10-CM, will replace ICD-9 codes on October 1, 2013.
Healthcare costs keep going up and the government is poised toward standardizing the processes and outcomes in healthcare to keep costs from escalating even further. This is evidenced by the upcoming ICD-10 codeset. All this translates into increased complexity in the coding process. This also means more business for qualified billers.
Many billers are certified coders, however, this certification is not essential in order to be a successful medical biller. I know many very billers who do not have this certification. However, as medical coding becomes more complex, formal education will be of great benefit. Be sure to explore your options by visiting the Education page.
I encourage you to keep your knowledge current by attending seminars and training courses. It will help you avoid making mistakes that cost your practice time and money. The Medical Billing Guide will also help you by providing new information as it becomes available.