Medical Billing Classes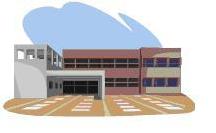 Taking medical billing classes is one of the easiest and most cost effective ways to start your education process. Maybe you are thinking of making a career change or you are just joining the work force. Perhaps you are already working in a medical practice and want to improve your skills. Or, you are unsure of what career path to take and want to see if medical billing is a good fit for you.
Whatever your situation, taking medical billing classes offer some advantages over education you receive from business schools that specialize in medical billing. These schools typically require a long term commitment and are much more expensive. Your local college courses are inexpensive and shorter in duration. Course length can range from several weeks to a full semester. Most classes meet 6-8 hours a week making them fairly easy to fit into your schedule.
If your local community college has an extensive business curriculum, you are more likely to find classes relevant to medical billing. These could include classes that teach software basics for programs like Medisoft Patient Accounting or Medical Manager. You are also likely to find a medical coding or ICD-9 class. These medical billing classes may be general in nature but they will give you a feel for whether medical billing is something you would enjoy doing without spending a fortune to find out.
If your local community college does not offer medical billing classes, you can still take advantage of other courses that will help you work toward your goal of a medical billing career. One course you will find very helpful is Anatomy which is the study of the systems and structure of the body. This will provide good background for medical coding.
If you want to work in the medical billing field, you must know your way around computers. At a minimum, you should know how to type, use a word processor, send emails, attach files, cut, copy, paste files, etc. Additionally, English classes are always a good idea to improve your writing skills.
There are lots of advantages to taking medical billing classes and associated course work through your local college or learning centers. They offer a practical and cost effective way to start your medical billing education.
Medical Billing Classes Back To Education
Medical Billing Classes Back To Home Page